eLabFTW pricing
eLabFTW is a laboratory notebook for research labs. Visit eLabFTW's website to check out features and screenshots.
Delegate the installation/hosting/maintenance/backups to us so you can focus on your research!
eLabFTW hosting via Deltablot is the only ELN service that doesn't collect your data for marketing purposes.
Select a plan below and send us an email. We accept purchase orders.
Training session
175 € / session
A user training session corresponds to a 2 hours webinar where users are shown how to use the software and can ask questions.
---
Webinar format
Available in French, German and English
Recording accessible to you
Participation in open source funding
Carbon offset and trees planting
PRO Support
1337 € / yr
If you want to host yourself the instance but still benefit from Pro Support then this is the right choice.
---
Access to email support
Level 2 & 3 support
2 hours webinar for user training
Access to a training instance
Participation in open source funding
Carbon offset and trees planting
PRO Hosting
4985 € / yr
Get your instance of eLabFTW hosted and managed by us so you don't have to worry about anything but your experiments!
---
Everything included in PRO Support Gold
Unlimited experiments
All features available
~128 active users max
Managed backups
Managed updates
Custom domain name
Ransomware protection
Feature request priority
Secure GNU/Linux infrastructure
500GB+ of storage
20 days of free trial
Hosting in Europe, USA or Asia (close to you)
ISO 27001, HDS, ISO 50001
PRO Hosting SecNumCloud
7985 € / yr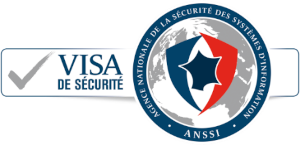 Get hosted in a SecNumCloud qualified, french cloud provider. This is the best level of security and privacy you can find.
---
Everything included in PRO Hosting
Hosting in France exclusively
Security visa SecNumCloud (read more)
Encryption at rest
eIDAS qualified timestamping
HDS certification
ISO 27001
ISO 27018
ISO 27017
LUCIE 26000 label
---
Perfect for sensitive research labs!
What you get with PRO Support
Unlimited technical email support: if you have any issue you can be sure it will be addressed quickly.
Training session: a two hours training session (webinar) so all the users can see how to best use the software and ask directly their questions
-20% reduction on additional training sessions
-20% reduction on custom development requests
Assisted upgrades
Open source funding: as you can imagine, when you distribute something for free, it's hard to earn money from it. By buying PRO Support you ensure the continued development of eLabFTW but also other software bricks as part of the money is redistributed to other developers.
Helping the planet: part of the funds also go to plant trees and carbon offset, because oxygen is important! ;)
The full support agreement can be found here: PRO Support agreement.
What you get with PRO Hosting
PRO Support
Everything described above is included.
Peace of mind
Do not worry about software updates, vulnerabilities, backups, uptime and all the problems that might come with the self hosted option. Let us deal with that and focus on your research. All our servers are constantly monitored at different levels.
Security
We have a great responsibility at Deltablot to keep your research results secure. We continually review our code and processes for potential vulnerabilities and we take new measures wherever possible to further secure your data. Below, we list some of the core things we do to maintain security.
Secure access to the service
All connections to our web services must use Transport Layer Security (TLS) encryption. This prevents eavesdropping, tampering, and message forgery on any communication between your computer or phone and our servers.
We have full support for Perfect Forward Secrecy (PFS) with our encrypted connections, which ensures that even if we were somehow compromised in the future, no previous communication could be decrypted.
A Strict Transport Security header is sent with all of our webpages. This tells all modern browsers to only connect to us over an encrypted connection, even if you have a bookmark, click a link or type a URL to an insecure page at our site.
Content security policy
eLabFTW sends a Content Security Policy header, which ensures that only scripts we've written can be run on the webpage. This means that a potentially-malicious actor would not be able to do anything dangerous.
We keep track of software updates
Software contains bugs. We track the software we use and any security vulnerabilities, and upgrade as soon as an issue is reported.
We use software systems that take security seriously
We use RockyLinux as our operating system because they take their security responsibilities and updates seriously. In most cases, an update for a security problem will be available within hours of the original report.
The base system is running a hardened configuration, and we use best practices such as least privilege and separation of concerns. Let us know if you'd like to know more about our infrastructure and procedures.
Bug bounty
We run a tight ship, but we're only human and humans can make mistakes. That's why we run a bug bounty program to encourage responsible disclosure of security issues and to reward security researchers who take the time to help us keep your data safe.
Password hashing
eLabFTW uses state of the art password hashing algorithm Bcrypt to store your passwords in a non-reversible manner.
Data integrity
The MySQL database is configured in High Availability mode with two nodes, with automatic healing and failover. If the primary node is no longer operational, the secondary node will take over. Your data is redundant and its integrity is therefore guaranteed.
Data confidentiality
Your data is yours and yours only. There is no "sharing with third-party for marketing purposes" or other nasty things like that here. As you can see, there is no Google tracking on this website. No cookies are set either. eLabFTW is all about taking the control back of your data. All our offers are compatible with the GDPR European regulation.
What makes eLabFTW different from others?
eLabFTW started in a lab, at the bench, and was continuously improved for many years based on the needs and suggestions of colleagues. It is not something made by an informatician who never set foot in a lab and will work on another project in 6 months. It stems from a concrete need to be able to properly log experiments and organize the lab assets. It is made with care and love. And distributed freely, because sharing is caring.
Another important aspect is the incredible amount of care that has been given to the codebase, to minimize potential security issues and make a great user experience. eLabFTW is on another level compared to other solutions out there, because it was not created to make a profit, but to solve a problem and help experimenters.
It is I believe all these qualities that made eLabFTW the most popular open source ELN all over the world.
Let's chat
Contact us now to discuss about your needs! We can schedule a short demo, too.
Frequently Asked Questions
Where is the data hosted?
For European customers, the data is hosted in Paris, France, by Scaleway or 3DS Outscale for the SecNumCloud offer (both are french companies).
For North Americans customers, the data is hosted in New-York, San Francisco or Toronto, by DigitalOcean, LLC (USA company), depending on your location.
For customers in Asia, the data is hosted in Japan, Korea, India or Singapore, by Vultr, LLC (USA company), depending on your location.
For Australians customers, the data is hosted in Melbourne, by Vultr, LLC (USA company).
For South Americans customers, the data is hosted in Chile, Brasil or Mexico, by Vultr, LLC (USA company), depending on your location.
What about reversibility?
You can decide to host the instance internally after a time. Using the PRO Hosting offer helps speed up the deployment of the solution. You will be provided with your data and a guide to help you set it up.
500 Gb is not enough!
It takes a few years to go over 100 Gb of data on eLabFTW. If needed, additional storage can be purchased.
Can we migrate our existing instance?
Yes, at no additional cost.
Can we use centralized authentication?
Yes.
Can we access backups?
Yes.
Can we have a smaller price for small teams?
Yes.